Buy all Gift Cards you need with one click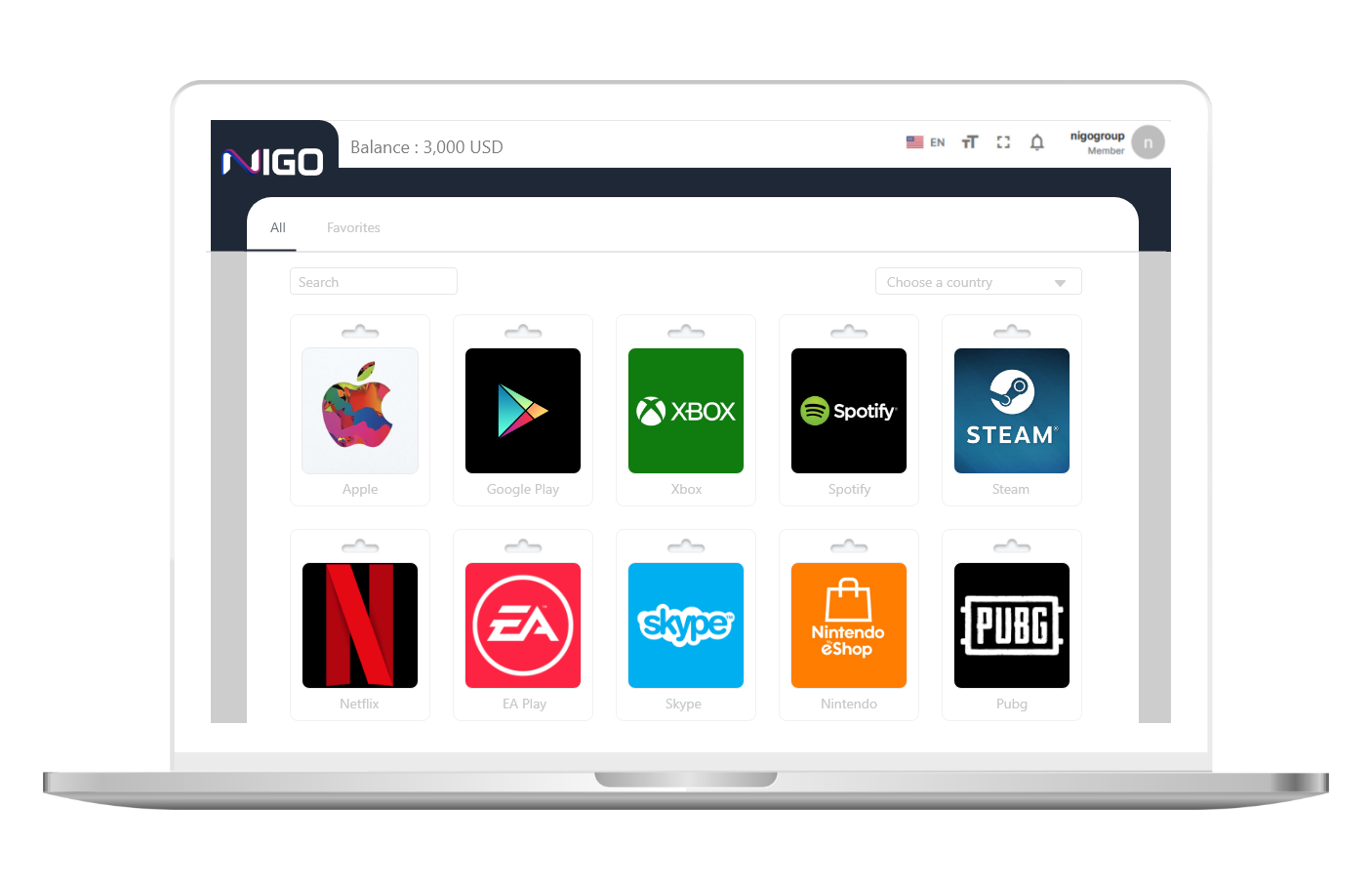 Nigo Portal Gift Cards the best choice for digital gift card distributors where you can buy in bulk entertainment gift cards, games gift cards, Online Shopping gift cards, and much more . Multi Services Operations BUY DIGITAL PRODUCT IN MINUTES
All digital products in one place
NIGO API SERVER
Integrate API in minutes
Generting Multi Report
Sales, Order, Commission, Balance, Profits
Support Multi language
English, Arabic, Kurdish, Turkish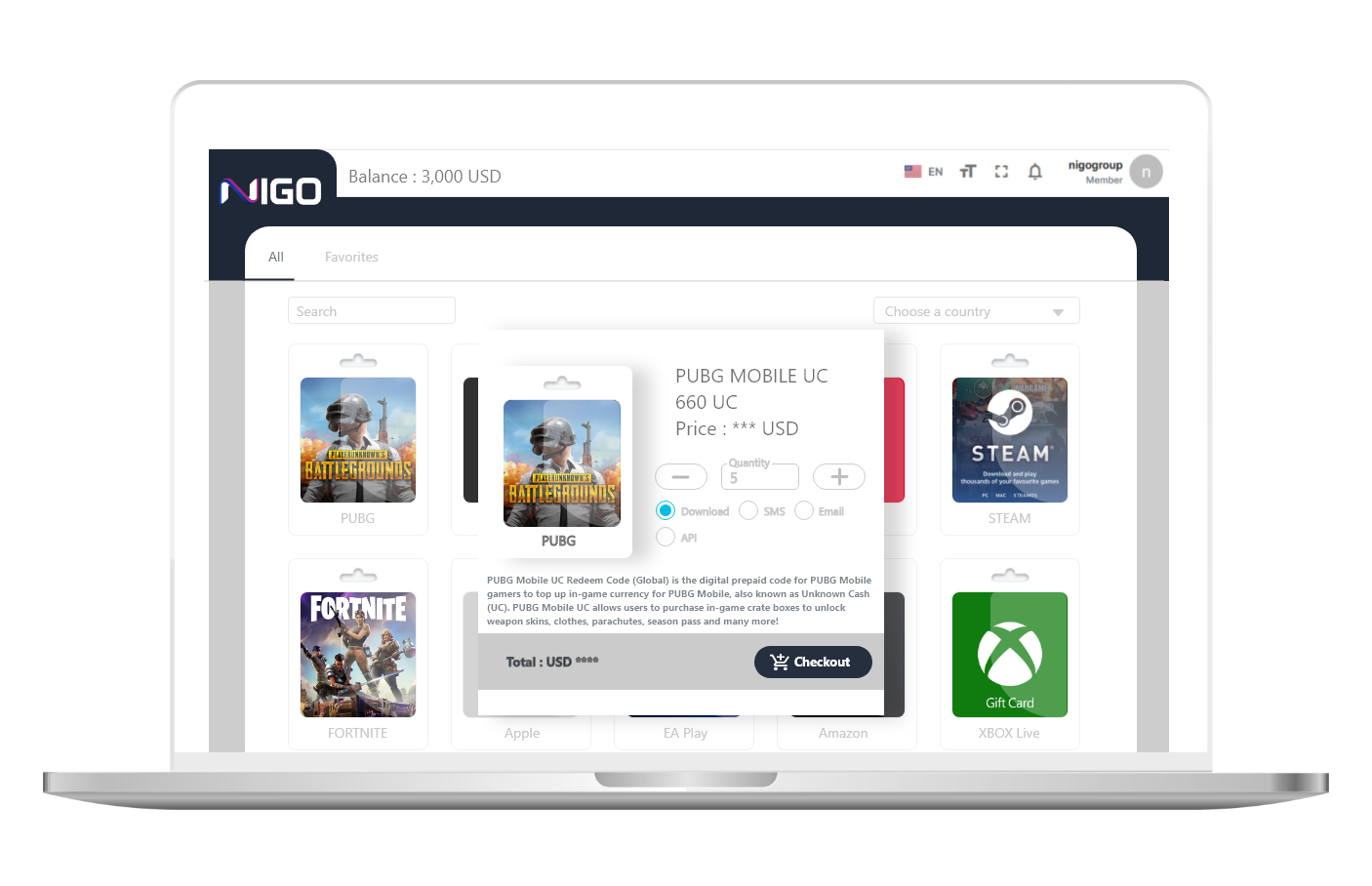 Buy Digital Product in Minutes
Get your direct access to over 200 Digital Products game keys, gift card codes, phone pins and prepaid credit cards. You next bulk buy is just a few clicks away!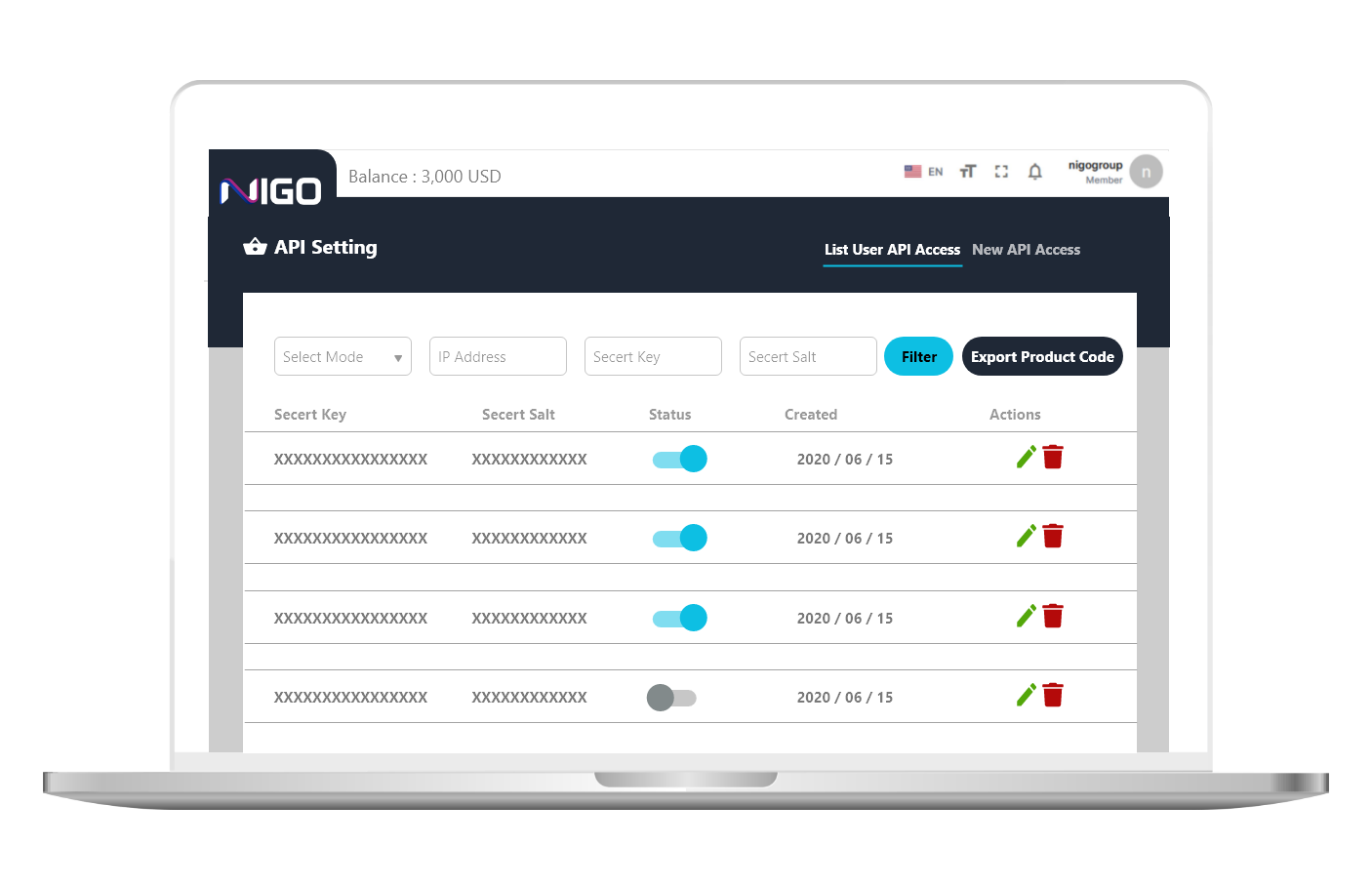 Nigo API Server
Integrate API in minutes and enjoy our full service level and profit from all advantages of integrating our API the flexibility and control businesses need to streamline their operations.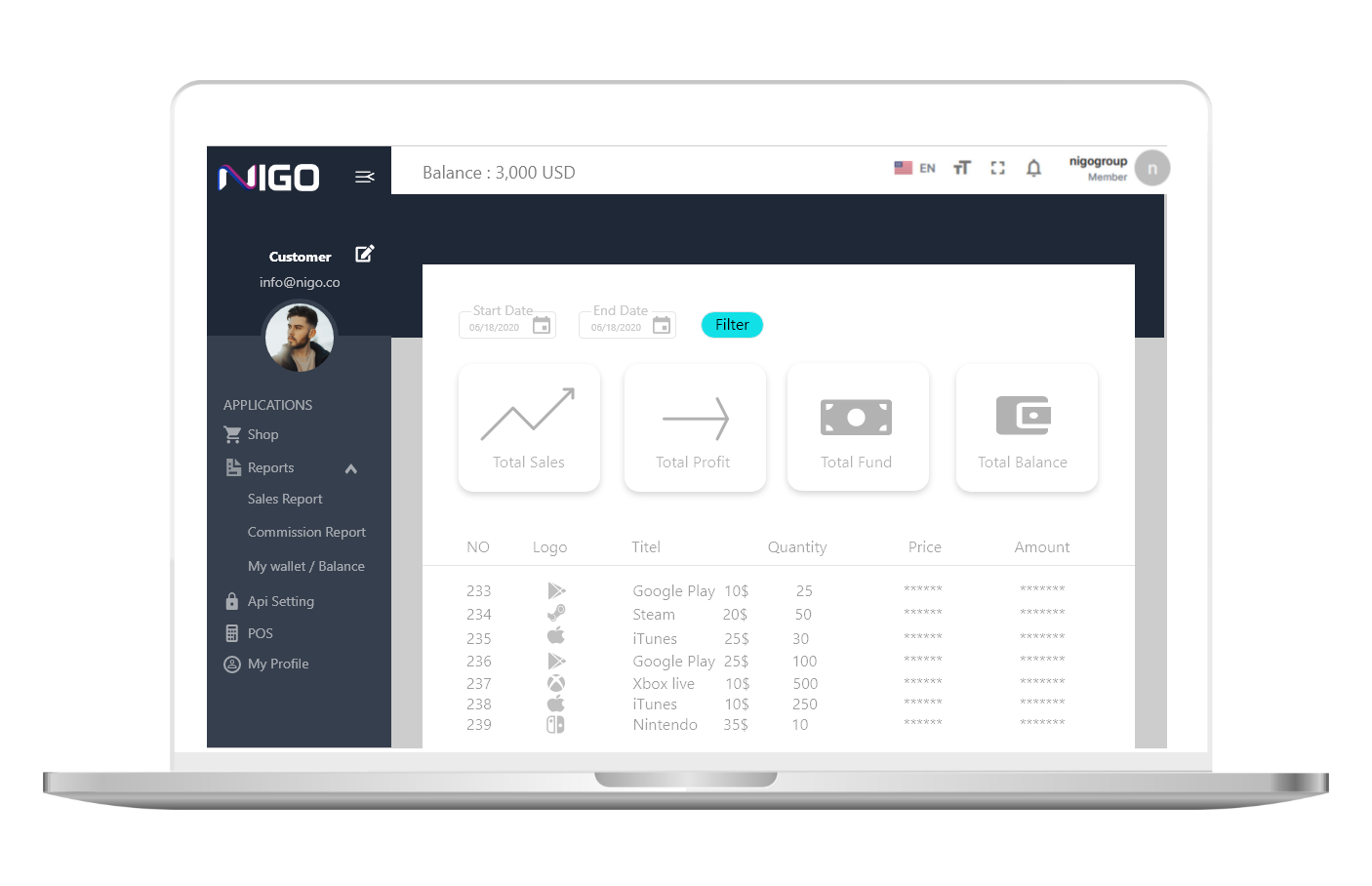 Generting Multi Report
Nigo Portal can generting multi report  Balance, Sales, Profit, Credit, Stock,also you can print and export to Excel.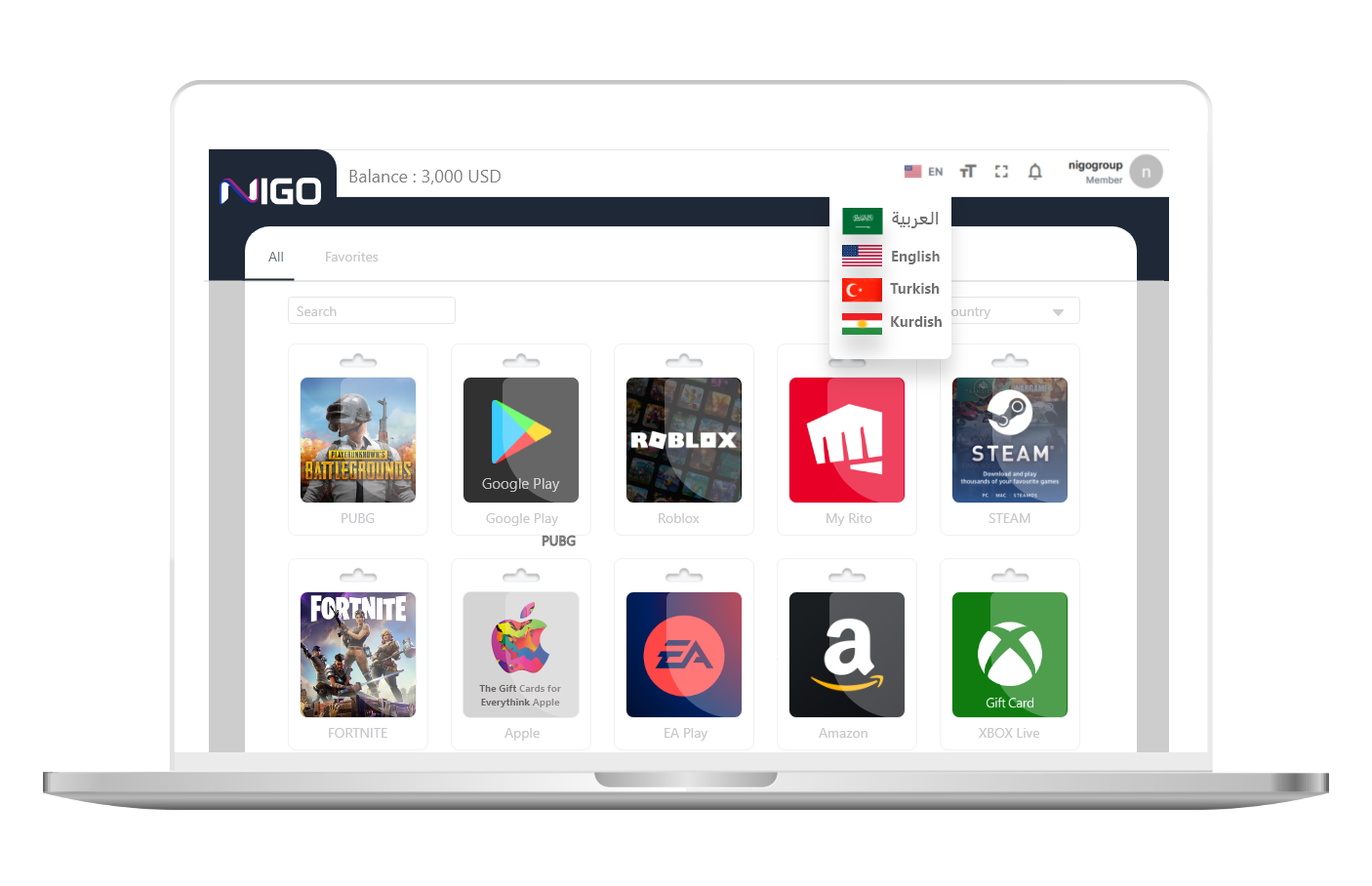 Support Multi Language
To make it easy we have added the languages ​​of all the regions where we distribute our products.
Grow your business now and start sell Digital Products.
Contact with our sales team to Greate account for you and start buy Gift Cards No need to establish separate relationships with retailers. Nigo Portal gives you direct access to over 200 top brands.We'll take great care of you and your recipients.